Advanced strategies for Retirement
Wealth Protection Partners
Meet the Wealth Protection Partners
Yvette Spillman is the founder and CEO of Wealth Protection Partners and a Registered Investment Advisor, Advanced Tax-Reduction Strategist, and Professional Retirement Planner. Yvette holds multiple professional licenses and industry certifications, and has been dedicated to helping people minimize taxes, increase income, and prepare for retirement since 1999.
"Over the past 21 years, I've helped so many business owners and individual clients who suffer from a common problem…being taxed to death. It's our civic responsibility to pay our taxes, yet we're taxed at every turn and sometimes, grossly overtaxed. I've built my practice on identifying strategic ways that the IRS allows to significantly reduce taxation and truly make a difference in my clients' personal and business lives," she says. "Additionally, I help them look at the other aspects of a successful retirement, from creating guaranteed income streams, to protecting their assets, optimizing Social Security, Medicare, and more.
Retirement is like a puzzle, and I work hard to make every piece fit together for my clients." Yvette is also proud to partner with NFL Hall of Famer, senior advocate, and entrepreneur Fran Tarkenton as an independent representative of his firm, Tarkenton Financial. She and Fran share a common mission: to help clients create a successful retirement by making sure that they have peace of mind and protection for their hard-earned nest egg. By dedicating her time and efforts to her clients, Yvette has come to be known as a trusted advisor and family friend to her clientele.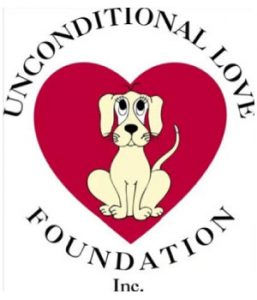 Yvette resides in Murrieta, CA, where she cares for her elderly mother after the recent passing of her beloved father. A native New Yorker, Yvette enjoys time with her husband, Mark, and their friends, traveling and horseback riding. In 1998, she founded a non-profit organization for dog and horse rescue, affectionately named the Unconditional Love Foundation. The organization still works for the care and betterment of animals and people.
Jamie Steeples is a health care plan specialist, and senior advocate at Wealth Protection Partners, serving Southern California.    She has been dedicated to serving her clients since 2016.  Jamie holds multiple professional certifications and is licensed by the California Depart of Insurance.  Jamie assists her clients in the transition from group or individual health care, to the Medicare realm.
She comments: "Helping people to transition to Medicare has been a privilege for me.  As I find it so refreshing to work with the Boomers and seniors who remember what it is to be respectful and dignified.  It brings me joy to serve this wonderful class of people, and help them understand an otherwise confusing subject like Medicare".
 By dedicating her time and efforts to her clients, Jamie has come to be known as a trusted advisor and family friend to her clientele. 
Jamie, a California native, now lives in Menifee CA, with her husband John.  She loves outdoor sports, traveling, cruising, jet skiing and volunteering at a local horse rescue charity ranch.  Jamie also enjoys spending time with friends and family and expending herself in volunteer work. 
License #:  0L02698
Retirement Should Spell Freedom
WEALTH PROTECTION PARTNERS
43537 Ridge Park Drive, Temecula, California 92590, United States
1-877-745-0008
lic#0H77101
HOURS
Monday – Friday: 9am – 5pm
Saturday : By appointment
 **Virtual and in Person Meetings Available
Schedule a Consultation Today!